In order to provide the highest quality service, we have selected a team that is not only competent, but very warm and friendly. People like this are not easy to find. We are very fortunate to have built such a quality team. You'll notice the difference on your first visit!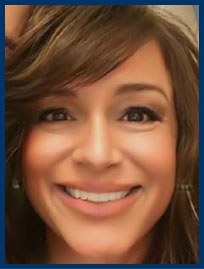 Karol
Office Manager
Karol earned her business manager degree from Florida International University School of Business. She started in dentistry as a dental technician in the United States Navy. Upon exit of her services, Karol went to school for dental assisting to gain a full knowledge of the dental field in order to be an effective business/office manager. She really enjoyed the clinical side of dentistry and was a clinical chairside assistant for over 20 years. She volunteered her services as an assistant to help get enlisted men and women ready to be deployed.
Karol has now been a dental business manager for 14 years. She takes continuing education classes every chance she gets and enjoys her work in the dental field a great deal. Her greatest pleasure with work is the ability to help patients and advocate for them. Karol is married to her husband Mike, and they share six children together. When not working, Karol enjoys time spent with her family and close friends, vacationing, and refinishing furniture.
---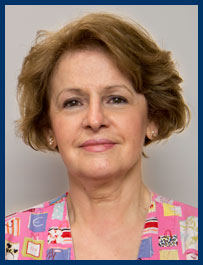 Daniela
Dental Hygienist
A graduate of the Roane State Community College in Oak Ridge, TN, Daniela has 14 years of experience as a Registered Dental Hygienist plus 23 years in the field of dentistry in Romania. She likes working with all age groups and showing her theoretical and practical knowledge, from oral cancer screenings to gum disease management. She is married to a retired chemical engineering professor from The University of Tennessee, Knoxville. She has a married daughter and a 4th-grade grandson, the love of her life. In her spare time, she enjoys reading, traveling, and cooking.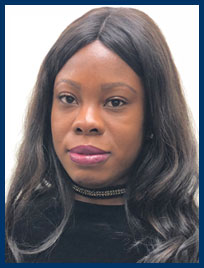 Jewel
Front Office Coordinator
Jewel has over five years of business administration experience and has also been a certified dental assistant for over eight years. She enjoys the interaction with patients. She enjoys helping patients with their insurance, financial, and general dental questions. Patients really enjoy her bubbly personality. They feel at ease coming into our office and love her sense of humor. Jewel is a real team player and will jump in wherever needed. In her spare time she likes to play tennis, listen to music, and cook.
---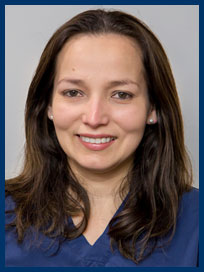 Jenny
Dental Assistant
Jenny has over seven years of dental experience. She enjoys working in the dental field and its never-ending learning adventure. She prides herself on maintaining a caring relationship with our patients. She loves spending time with her husband Miguel, who is an engineer, and their daughter and two sons. In her spare time she enjoys shopping, photography, and trying out new cooking recipes.
Let us welcome you to your new dental home. Give us a call today at (609) 448-7100 to schedule a visit!